Abdullah Hashim Company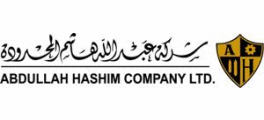 About Abdullah Hashim Company
Company Industry: Natural Gas Distribution
Company Location: Saudi Arabia
Ajwaa Gases is a private company operating under a holding company owned by a Saudi merchant family with a paid in capital of 150 million Saudi Riyals. Ajwaa's long experience combined with the versatile capability as a manufacturer provides certain distinct advantages to its customers.
AHG has a major production centers in Dammam, Jeddah, and Riyadh with filling facilities spread all over the kingdom. It operates a large fleet or tankers, trailers and cylinders transport vehicles to serve its customers throughout the kingdom of GCC countries.
Vacancies at Abdullah Hashim Company
We're sorry. At the moment there doesn't seem to be any opportunities from Abdullah Hashim Company. Why not try a general search for Abdullah Hashim Company on KFUPM for other possible opportunities?