Al Marzouqi & BinSalem (MBS)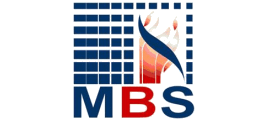 About Al Marzouqi & BinSalem (MBS)
Company Industry: Industrial
Company Location: Germany
Al Marzouqi & BinSalem Fire Fighting Coatings LLC (MBS)

The Surface Preparation & Treatment Specialists! - specialized in the fields of Concrete and Steel Surface Protective Coating, Fireproofing (Passive Fire Protection), Insulation works and Scaffolding services.

Al Marzouqi & BinSalem Fire Fighting Coatings possesses a wealth of experience and expertise in the Surface Preparation and Application of advanced coating systems. We work closely with our clients to identify modern protective coatings, preparation and application techniques to support through-life maintenance and cost management.

We utilize a range of surface preparation techniques as appropriate to the substrate, application and configuration.

Certified by UAE Civil Defence and leading Coating Manufacturers for application of Passive Fire Protection Systems (PFP).

The company is based in Abu Dhabi-U.A.E. with offices in Dubai-U.A.E. and Doha-Qatar.

MBS is ISO 14001:2004, ISO 9001:2000 and OHSAS 18001:2007 certified company and conforms to SA8000:2008 Social Accountability (Social Accountability International) Standard towards its employees.

On 26th Oct. 2008, the company won the prestigious Arabia Corporate Social Responsibility Award held at the Burj Al Arab which was organized by Emirates Environmental Group and supported by the UNITED NATIONS Global Compact.
Vacancies at Al Marzouqi & BinSalem (MBS)
We're sorry. At the moment there doesn't seem to be any opportunities from Al Marzouqi & BinSalem (MBS). Why not try a general search for Al Marzouqi & BinSalem (MBS) on KFUPM for other possible opportunities?