Emirates Driving Company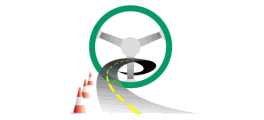 About Emirates Driving Company
Company Industry: Transportation
Company Location: United Arab Emirates
Emirates Driving Company was established according to Amery decree No.1 for year 2000 which had been amended by Amery decree No.9 for year 2002, as a public joint stock company partially owned by Abu Dhabi government.
The company agreed with SweRoad to provide consultancy services within the road sector to build a base for created system driving education.
ISO 9001-2000 Certified
The company sets a Quality Management System which was certified on 2007
Our quality management system scope is:
"Providing Road Safety and Driving Training Services"
Our Goal
To enhance the road safety in United Arab Emirates.
Our Vision
Emirates Driving Company ambition to provide world-class driver's training services that sets a new concept in traffic safety and driving education in the Middle East.
It also tends to be an academic research center dealing with traffic researches and studies to provide the region with.
EDC Quality Policy:
Emirates Driving Company P.S.C. have maintained, implemented, developed, and continually improve the Quality Management System according to ISO 9001-2000 requirements to provide driving training services and to improve road safety.
Our Services:
The company offers unique services to its customers which are not provided by others in UAE.
- The company provides Driving Theory Education, which is divided into light vehicle, heavy vehicle, heavy bus and motorcycle programs.
- As well as the Light vehicle Practical Training, soon the company will launch the Practical Training of Heavy vehicle, Heavy Bus and Motorcycle which are under process.
- The company provides all training services in different languages such as Arabic, English, Urdu, Malayalam and Pashto.
- The Company offers special driving courses for customers with special needs.
- In cooperation with Licensing Department, the company provides the tests needed for certification.
Vacancies at Emirates Driving Company
We're sorry. At the moment there doesn't seem to be any opportunities from Emirates Driving Company. Why not try a general search for Emirates Driving Company on KFUPM for other possible opportunities?